Butterfly iQ/iQ+'s single probe delivers a 2D array of 9000 micro-machined sensors and is capable of performing all indicated clinical applications.
The Butterfly iQ/iQ+ probe is only for use with the Butterfly iQ App. Do not attempt to connect the probe to other ultrasound systems.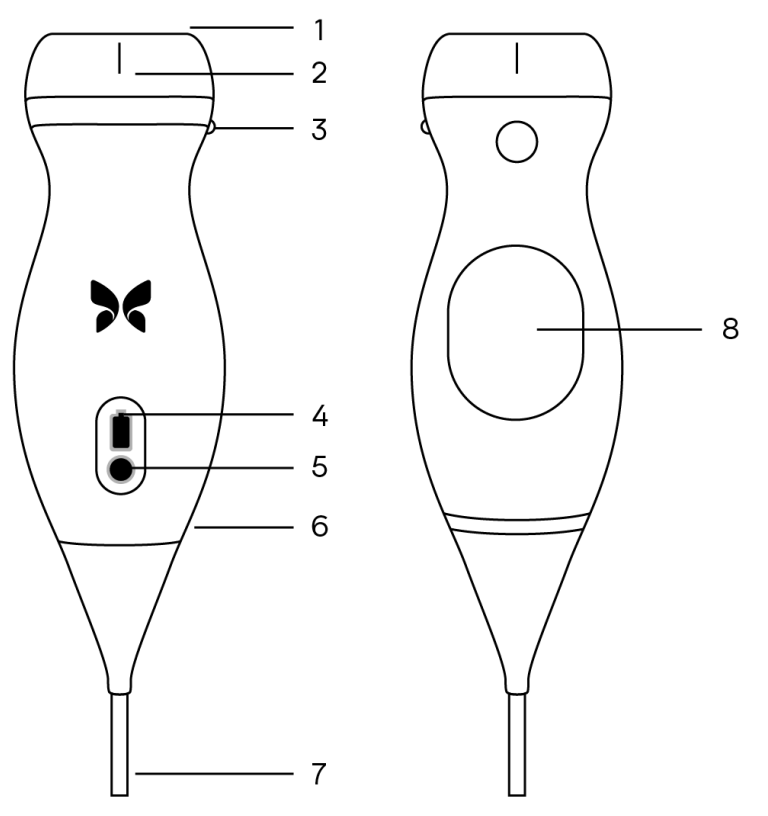 Lens

Midline Mark

Orientation Mark

Battery Indicator Lights

Battery Indicator Button

Probe/Cable Boundary

Mobile Device Cable

Charging Source
Probe Battery Charger
Only use the charger supplied with the probe.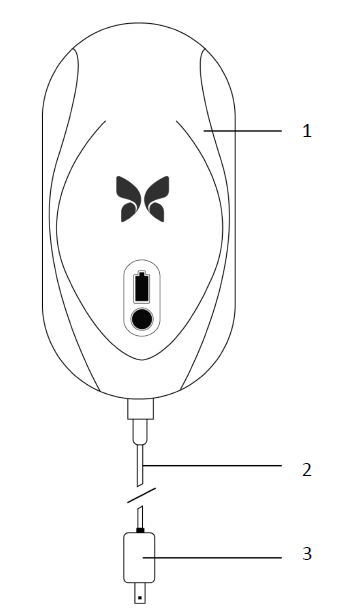 Charging Pad

Charging Cable

Wall Adaptor
Please review the Charging FAQs for more information on the Butterfly charger.